Our Story

When considering a name for this establishment, the ownership group, Aaron Zacharias, Scott Morgan, and Dave & Darby Putman, a group who have been friends for the better part of 30 years, considered how the concept for the business related to their passions. Good food and drink were a given, but there was more than that. This is a group who are passionate about travel and new experiences, about understanding where the food and drink they love has come from, about getting to know the places and the personalities that produce them. Getting to understand good food and drink from the source.
It is our mission to offer the finest complete beverage program in Chicago, to provide quality product for a fair value, and to create a warm and welcoming environment with kind and knowledgeable staff. We aspire to be your favorite local pub, bringing you the best beverages the world has to offer and serving it alongside delicious, yet approachable food, passionately created in our kitchen.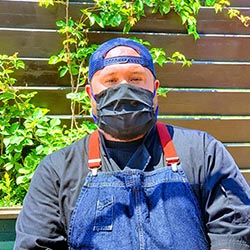 Chris Seeler
Chef
Chris got his start cooking in Michigan at Jerry's Pub on the lake. Cooking went from being a job to becoming a career when he moved to Chicago where he attended culinary school at Le Cordon Bleu. Upon graduating he worked his way up to chef at the Sedgwick Stop, and after a stint at Oyster Bah he moved over to the Blanchard as a chef de partie. Chris then found his way over to Fountainhead as sous chef and ultimately took over as executive chef at Fountainhead and Northman on the River.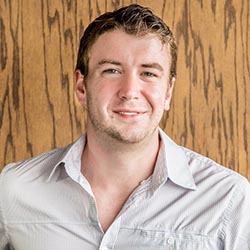 Bob Zacharias
Beverage Director / Manager
Bob first started with The Bar on Buena at 21, as a food runner and barback in summers while attending Northern Illinois University. After spending a few years in the accounting world, he joined Fountainhead in 2012 and discovered a passion for the beverage industry. The process, or "craft", of beer, wine, and spirits has driven him to continue learning, training, and providing customers with exemplary service every visit. Bob took a management position at The Bar on Buena in the fall of 2014 and returned to Fountainhead in July of 2017 as Beer Director and manager. As the Beverage Director, he currently overseas the entire Fountainhead beverage program.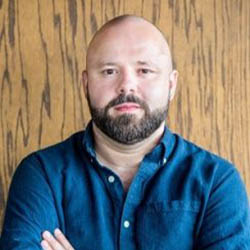 Jonathan Putman
Director Of Restaurant Operations
Jonathan got his first job in the restaurant industry at the age of 18, while getting his BA in theater from Columbia College Chicago. After graduating, he started his own theater company, so naturally his restaurant career continued. In 2008 he returned to college for a MA in the Art of Teaching. He has taught English in South Korea, China, and Chicago. In 2012 Jonathan joined the Fountainhead team. His 15 years of restaurant experience, as well as his performance and educational background, have been an asset in training and managing staff and creating unique experiences for our guests.